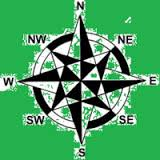 The SLGI transport systems are divided into two main branches:
SLGI Trains - on the West mainland continents
SLGI Fleet - on the East mainland continents
SLGI Vehicle Schedule - schedules of all SLGI vehicles
SLGI Technology - how SLGI vehicles work
SLGI Transport Policy - the reasons and rules behind SLGI transportation services
SLGI Vehicles - Videos - external link to videos created by other people
They are made to offer a scheduled transport system over our virtual world.
Ad blocker interference detected!
Wikia is a free-to-use site that makes money from advertising. We have a modified experience for viewers using ad blockers

Wikia is not accessible if you've made further modifications. Remove the custom ad blocker rule(s) and the page will load as expected.