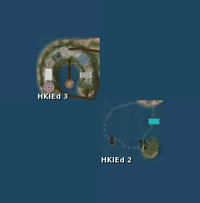 A202 (on its transitory name) or HKIEd is a small Sim Group composed of only two sims. It is placed in Eastern Ocean, in Grid Sector L11, Coordinates 1293-1294/1137-1138.
The sim cluster was discovered by SLGI team in 2014.
Structure & Geography
Edit
There are only two sims, in contact at one corner.
The sims are named HKIEd 2 and HKIEd 3. They are controled by Hong Kong Institute Of Education and that is where the name comes from.
Sim Examples
Edit
See Also
Edit
Ad blocker interference detected!
Wikia is a free-to-use site that makes money from advertising. We have a modified experience for viewers using ad blockers

Wikia is not accessible if you've made further modifications. Remove the custom ad blocker rule(s) and the page will load as expected.